New Hampshire Children's Health Insurance Program (CHIP)
Location
1 Pillsbury Street, Suite 300
Concord, NH - 03301
New Hampshire Healthy Kids

New Hampshire Healthy Kids (NHHK) provides New Hampshire residents access to free or reduced fee health insurance coverage to uninsured children under the age of 19 whose family income who meet specific requirements.

Eligibility Requirements
To qualify for New Hampshire Healthy Kids, a child must be a resident of New Hampshire, a U.S. Citizen, a Refugee, an Asylee, or a Permanent resident who has been in the U.S. for five years or longer. Family income will determine which category of coverage the child will be enrolled in, but family income may not exceed 400% of the federal poverty level.

Waiting Periods
Depending upon what income bracket your child falls into, a child may be required to have been uninsured for six consecutive months or meet certain good cause waivers. The waiting period for the Buy-In option is reduced to 3 months.

Covered Services and Benefits
New Hampshire Healthy Kids provides coverage for:

Physician Services
Office visits & specialist visits
Well child checkups & physical exams
Immunizations
Prescription Drugs
Emergency Room
Inpatient Hospital Services
Outpatient Services
Lab, X-ray and other services
Home Health Services
Physical, Speech and Occupational Therapy
Outpatient and Inpatient Mental Health Care
Eyeglasses (Limited Selection of Frames)
Hearing Aids
Early Intervention Services

Health Plan Options
Plan choices are determined by income eligibility. The Healthy Kids Gold program is for low-income families and coverage is provided through the Department of Health and Human Services. The Healthy Kids Silver program is available to child in higher income families and the health plan is managed by Anthem Blue Cross Blue Shield.

Premium Payments, Co-Payments and Coinsurance
Monthly premiums are based on the plan level, which is determined by the family income. The Gold level plan has no monthly premium and no co-payments. The Silver level plan has a monthly premium of $25 per child for families under 250% of the federal poverty level and $45 per child if they are between 250-300% of the federal poverty level. The Silver level plan has a $10 co-payment for some services. The total of premiums and co-payments cannot exceed 5% of your total family income in a calendar year. The Buy-In option is available to children in higher income families and has a monthly premium of $198 per child. Co-payments and benefits are the same as the Healthy Kids Silver program.

Program Length, Enrollment and Renewal
New Hampshire Healthy Kids offers 12 months of continuous coverage and requires renewal at the end of the 12 month period. Your plan level and eligibility will be re-evaluated and determined at each enrollment period.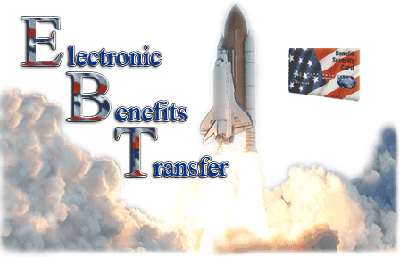 EBT is the US government\s electronic based system in the US for payment of monies to those approved for food and cash benefit payments.

Check EBT Card Balance
States have their methods to log in and check your ETB balance online. We provide that information on our state pages.

Apply for EBT Card
Most states allow online applications for EBT Cards through the application for Food Stamps (SNAP Supplemental Nutrition Assistance Program) or cash benefits through Temporary Assistance for Needy Families (TANF). We provided this local office contact for those who want to apply for their EBT in person at this office. After applying for your benefits you will most likely need to come in for an interview at this or another local social service office.
Office Hours
Frequently Asked Questions
Thanks for contributing
Can I apply for food stamps here?
Do I need to make an appointment or can I just walk in?
Do you have any experience with the office personnel? How were they?
What day/time is the best time to avoid lines?