Leadville Colorado EBT Card Office Locations
We have listed all of our EBT Card office locations that we have located in Leadville Colorado below.
Electronic Benefits Transfer (EBT) is the benefit delivery system for public assistance via electronic access to their cash and Supplemental Nutrition Assistance Program (SNAP) benefits. Users can log in online to check their Food Stamps/SNAP Benefits or Cash Assistance through TANF online.
States provide online application systems to file for your EBT card. They also have local countywide social services offices to get applications or apply for benefits.
On our listing pages we provide details, contact information, user comments, and reviews.
Leadville Colorado EBT Card Office Locations
112 West 5th Street
Leadville, CO - 80461
(719) 486-2088

Leadville Colorado EBT Card Surrounding Area Listings
We have included some area listings in other cities to assist you in your EBT Card search. Distances are listed from each apartment from Leadville.
Nearby Location: 25.07 miles from Leadville
37 County Road 1005
Frisco, CO - 80443
(970) 668-6198
Distance: 25.07 miles from Leadville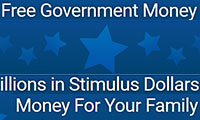 Provides resources on how to find free government money for families. This includes rental and housing assistance programs, utilities assistance, bill pay assistance. ...
Read Full Details
Search by City
Type a city name in Colorado